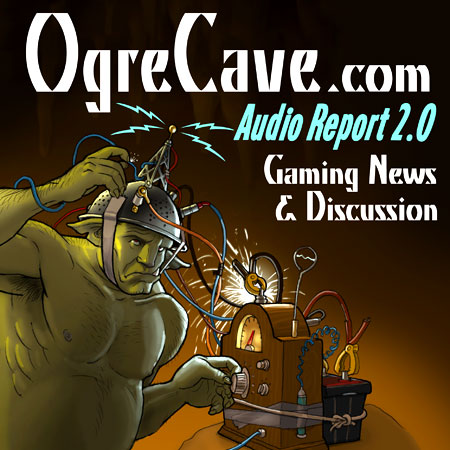 In our first show of the new year, Allan gives us his first impressions of Dungeons & Dragons: Fifth Edition – a preliminary look, but so far, he'd give it Advantage. We hear that young gamers can be drawn into old school games in unexpected ways, and that Mike is (abnormally?) drawn to space games. Allan describes how he's rediscovered what he enjoyed about Magic: The Gathering, and also that he's "invented" Books Against Humanity (which is exactly what it sounds like).
At around 41:00, we try out a new segment: Gaming Artifacts. Allan and Mike each bring out a forgotten gaming item from the mists of time (in other words, their collections). Allan brings forth "Lothan the Wise: Ogre Mage," a figure from the Shadowrun: Duels Action Figure Game (circa 2003), the biggest Clix game WizKids ever attempted. Mike lifts with his legs to bring out the massive Trinity Battleground game, a skirmish minis combat game from White Wolf back in 1997. Who brought forth the more interesting artifact? Let us know in the comments below.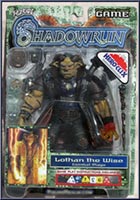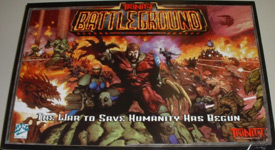 Finally (at 49:30), Allan describes his experience at the Greater Bay Area Costumers Guild Open House, and the interesting cross-section of costumers, LARPers, and other gamers that were in attendance. Find out more at www.gbacg.org .
Next show, we'll be talking about DunDraCon 2015 (which we did a promo vid for, btw). Have a listen to the new episode, thank you, and come see us in the Cave again!
http://ogrecave.com/podcasts/OCAR_2.0/OgreCave_AR_2.0-January_2015.mp3