OgreCave review: Grungor's Charge & Rukar's Power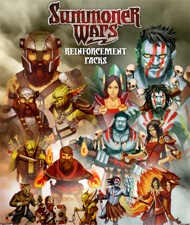 Armies have gathered for the Summoner Wars fantasy card wargame, and Lee is happy to give us his scouting report. The result is his review of the Grungor's Charge & Rukar's Power Reinforcement Packs for Summoner Wars. As any good expansion should, these two sets add new troop types and options for the game, but do players need to pick them up? Read more to find out what you've been missing.
Of course, if you haven't tried the main game yet, you can go back and have a look at our Summoner Wars review. You just might discover your new addiction.