OgreCave Audio Report 2.0 – March 2015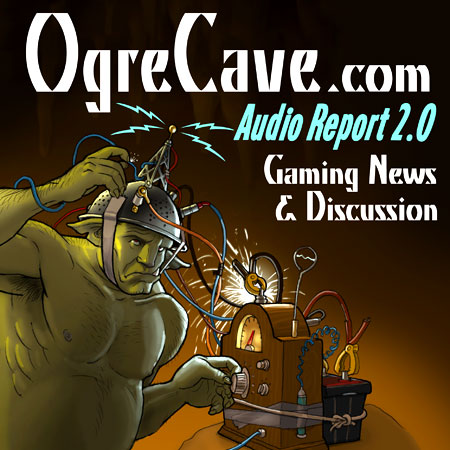 We've got a lot to say in the latest OgreCave Audio Report episode. First, we talk of DunDraCon 2015, wherein Allan describes some of the things he saw at the show. Then we hit Kickstarter hard, describing a variety of projects, both completed and upcoming, while voicing thoughts on what the crowdsourcing site should really be used for. Finally, one particular volunteer at PAX East is making the entire organization look bad, so they'd really better get a handle on the situation ASAP – and not by simply ignoring it.
Click here for show details and to listen to the new episode. Watch here soon for DunDraCon 2015 pictures, and everything else we're up to as well.