KublaCon 2017 photo gallery – complete!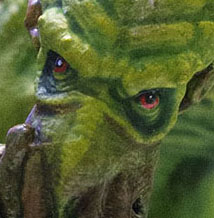 Okay, the flood of KublaCon photos has reached its peak, and all are now neatly contained in OgreCave's KublaCon 2017 photo gallery (over at our Facebook page). Final attendee count was reportedly 3,321 – a good sized show! See if you can spot yourself in our gallery, or rather, see if you got spotted by our photo crew.
We're working on a few things behind the scenes, but as soon as we have goodies to share, we'll serve them up. In the meantime, enjoy the pics, and tell us what you loved about this year's KublaCon.