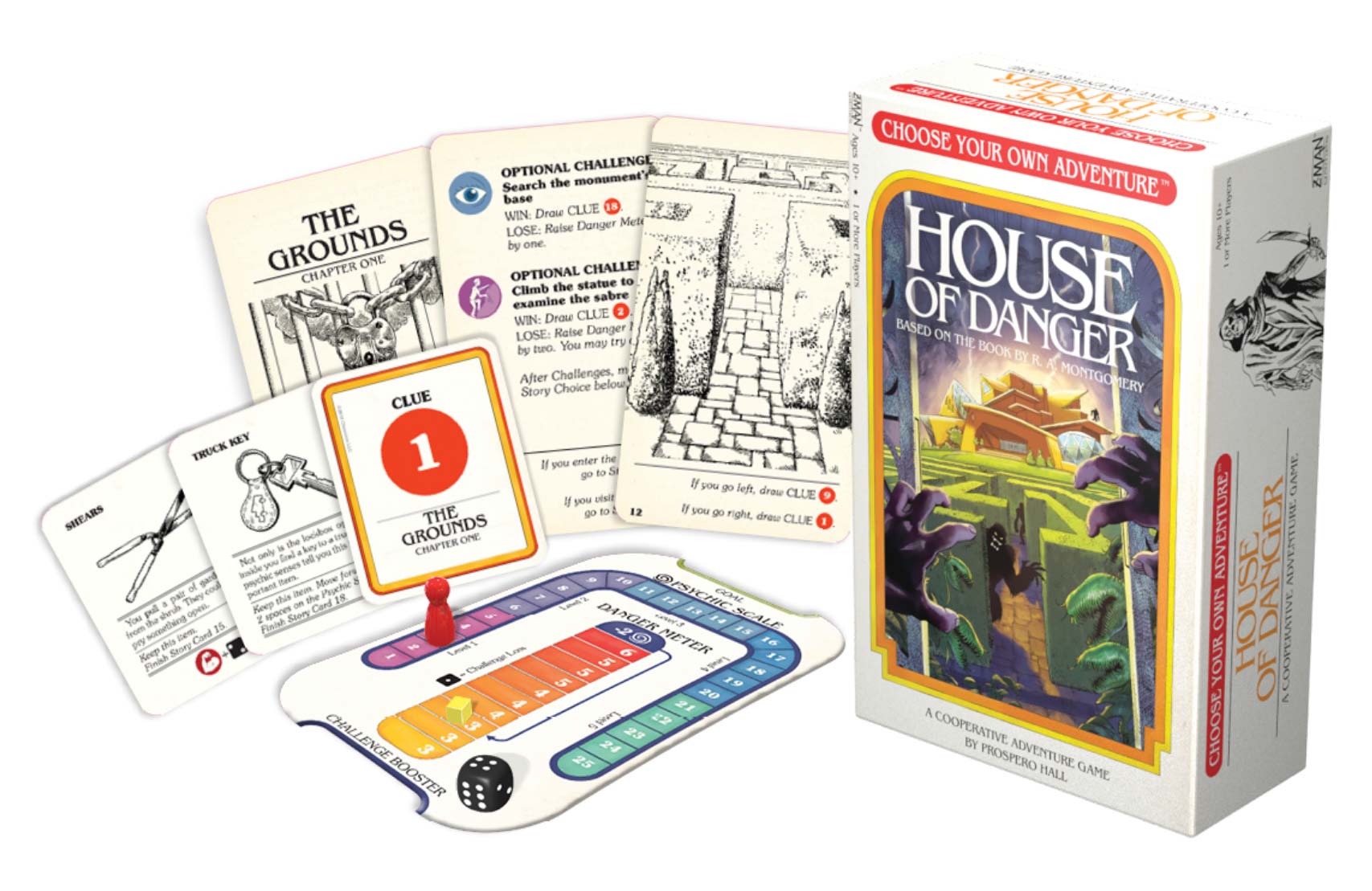 With board games becoming more story-driven, it makes sense for game publishers to look toward classic adventure stories for design inspiration. It makes even more sense to design a game around the Choose Your Own Adventure books – stories that invented the "gamebook" and captured the imagination of a generation of kids. Z-Man Games has got you covered with Choose Your Own Adventure: House of Danger, a cooperative board game based on the 1982 book (which was popular enough to be released in seven languages). Due to hit shelves in August 2018, 1–8 players will explore the aforementioned House together as psychic investigators, choosing their adventure path through story cards, gathering item cards, and hunting for clues. From Z-Man's description:
Do you follow the noise you just heard? Do you venture down the dark cavern? It's up to you to decide! Investigate the many narrative branches in each of the five exciting chapters, discovering hours of play and thousands of options. Face deadly challenges to find clues or increase your psychic skills. […] As you explore the mysteries of the House of Danger, new clues will guide your investigation, illuminating new paths or equipping you with useful items.
From the Z-Man announcement, the game promises skill development and item usage, two features the original books often struggled to emulate. If Choose Your Own Adventure: House of Danger is well received by gamers this fall, we could certainly see follow-up titles – after all, the CYOA book series boasts over 180 titles to play through. House of Danger will sell for $24.99.