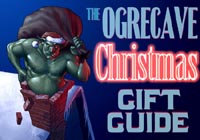 An Aetheric Holiday Dozen
Tweleve downloadable game gift ideas for 2010
By Demian Katz, Ken Newquist, Matthew Pook, Allan Sugarbaker, Mike Sugarbaker, and Andy Vetromile
The big day has come and gone, and perhaps you had forgotten about a certain gaming buddy, figuring you wouldn't run into each other this year. But now, your buddy wants to drop by with a gift. Don't worry, it's okay – the Cave dwellers have you covered yet again with the fourth stage of holiday gift readiness, tweleve PDF or otherwise downloadable gifts for gamers. As we suggest to you every year, you can easily grab these gifts online in moments, and pretend you've been prepared all along. Here's the downloadable gifts we'd recommend from 2010:
Skulduggery, the Roleplaying Game Of Verbal Fireworks & Sudden Reversals
Pelgrane Press, $22.95 ($11.95 PDF)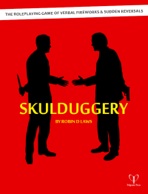 Here at Ogrecave we like a bit of "swords & chicanery," getting one up on our fellow players as we pursue some nefarious scheme or other. For this reason, we always liked The Dying Earth RPG and welcome the news that Pelgrane Press has released Robin D. Laws' updated set of rules for the game. These rules can also be used to create sessions in which inter-party conflict is rife. The pre-prepared quips of The Dying Earth RPG are in play, and when delivered at just the right moment, do grievious injury! The result is Skulduggery, a game that plays fast and light with guidance for the GM to keep the players turning on each other in true Machiavellian fashion. The book itself comes with four ready-to-play scenarios and the rules support the creation of your own games of "rivalries & witticisms."

Magic: The Gathering – Duels of the Planeswalkers
Wizards of the Coast, $9.99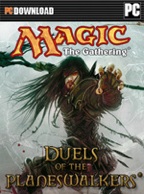 Duels of the Planeswalkers has been available for some time for XBox, but this year it was released on the PC and PS3 as well. You can play MTG against a solid series of computerized opponents or against other players online, all within a sharp, top notch interface. You can play normal duels or a Magic: The Puzzling-style problem solving mode. There are some limitations (e.g., the computer taps lands for you, sometimes fouling up complex multi-color plays) and perhaps an occasional bug, but you get a lot of replay value for the price. Three inexpensive expansions are available, increasing the number of decks, computer opponents, and puzzles. You don't have access to all the cards that you would in Magic Online, but you get a lot of Magic for a lot less dough.

Inevitable
Jeremy P. Bushnell and Jonathan A. Leistiko, $49.95 ($9.95 PDF)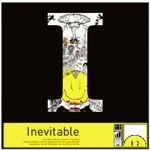 The world has ended, only to be rebuilt by mad computer HappyCOM-9. The totalitarian overlord remembers just enough of its original programming to allow free elections, and players must compete ruthlessly to wrest control of their crazed new world. Demoralize your opponents with dead raccoons! Earn campaign funds through game shows like "Are You Stronger than a Third Grader?" A darkly comic board game that feels a bit like Monopoly possessed by the spirit of Paranoia, Inevitable is available as a full boxed edition... but last-minute shoppers will be more interested in the print-and-play version, which comes in both a free demo form and an inexpensive, expanded deluxe edition. A print-and-play game of this scope can be a bit intimidating, but Inevitable does everything it can to make life easy: most components are full color, but everything looks decent if printed in black and white, and clear instructions are provided for putting all the parts together. All you'll need to provide is a printer, a cutting implement and some 8.5" x 11" cardstock and paper (preferably in a few different colors).

A Taste For Murder
Graham Walmsley, $20 ($10 PDF)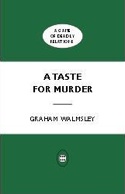 Take a country house in the 1930s, fill with family and staff and their relationships, rivalries, and resentments, and what you have is a receipe ripe for murder. It is a classic set up right off the page of an Agatha Christie novel, and all you need now is a death, multiple motives, and a detective to deduce them all. Graham Walmsley's A Taste For Murder is a well mannered little game whose theme is likely to appeal to a much wider audience than us mere gamers. After all, who doesn't like a cosy little murder? Played out in three acts, in which motives are established and exacerbated; one player's character is murdered, but the player gets to play the detective and question all of the suspects; and relationships are exposed and the murderer revealed. The rules are simple, the examples extensive, and the advice abundant. There is also background that explains the world of the English country house in the 1930s, including period receipes. So Walmsley gives us not just A Taste For Murder, he makes a whole meal of it!

Minecraft
Mojang, €14.95 (beta edition)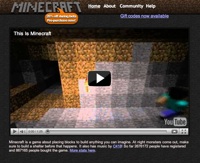 We always feel conflicted giving downloadable PC games away, because if they're any good, you risk destroying the recipient's productivity, dateability, and/or soul merely by introducing the product to his or her life. We probably don't need to even tell you that Minecraft is in this category. Minecraft drops you into a vast – and we mean vast – cubey wilderness to find your own way, and you'd better find it fast before the sun sets and the zombies come out. While we have come to wish the game had a permanent-daylight mode (it can already be set to Peaceful for a monster-free experience), it is still a massive indie hit for a reason. The game is still being expanded, and has yet to reach completion, so it speaks volumes that the beta version has hooked such a huge fan base. Share it with someone you love/loathe.

Artemis: Spaceship Bridge Simulator
Thom Robertson, $40 (for six Windows machines)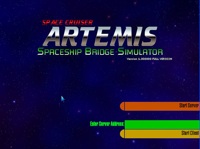 You supply at least three "crew members" with Windows machines, one of the machines to run the server and "main screen," the others to be "bridge stations." One crew member becomes "captain" (and hey, if you're doling out the gifts, shouldn't it be you?) and gives orders to the others to operate the ship and put things on screen. Bridge stations include comms, engineering, helm, and weapons. That's it: end of instructions. Objective: save the galaxy. Either that made you go "OMG I MUST OWN THIS" or it didn't, there's nothing else we can do (besides maybe link you to a video or two). Take your starship roleplaying to a new level by actually shouting out commands to your crew

Blood in Ferelden
Green Ronin Publishing, $24.95 ($13.50 PDF)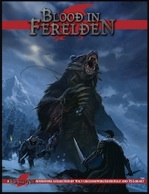 Blood in Ferelden presents a trio of adventures for Dragon Age: Dark Fantasy Roleplaying, one of the best RPGs of last year and aguably one of the best RPGs to be adapted from a computer RPG, in this case BioWare's highly regarded Dragon Age: Origins. This anthology plays up to the game's "dark fantasy" tag with three lengthy and detailed adventures that present the heroes with not just plenty of action, but also dark decisions whose outcomes are often shades of grey rather than straight black and white. Fortunately Dragon Age's mechanics play fast and light, so they never get in the way of the players having to make these decisions. Designed for use with characters of Ranks 1 through 6, Blood in Ferelden also includes guidelines for using its scenarios and those in Dragon Age, Set 1 and the GM's Kit to create a simple campaign.

Looking for a rich fantasy world, but can't find a GM? Maybe you should have a look at OgreCave's full review of Dragon Age: Origins, and see what BioWare's been up to.
Cosmographer 3
ProFantasy, $39.95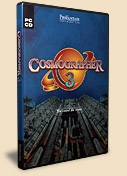 If you're going to explore strange new worlds, you're going to want to map them. Cosmographer 3, ProFantasy's science fiction themed add-on for Campaign Cartographer 3, lets you do that. It provides tools and artwork to build planetary, star system and galaxy maps, as well as starship deckplans. Old school fans will appreciate support for Traveller-style maps and the ability to import Traveller sector data. The maps look beautiful, but they're not for the faint-hearted: while CC3 made great strides in usability, it's still a CAD-based program with a sizable learning curve. For CC3 diehards and SF mapping enthusiasts, Cosmographer 3 is worth the time it takes to learn.

Spectromancer: League of Heroes
Three Donkeys LLC and Apus Software, $9.99 (expansion)/$14.99 (base game & expansion)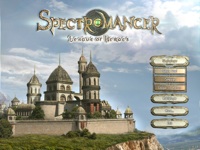 Spectromancer is a computerized fantasy-themed customizable card game by Magic: The Gathering designer Richard Garfield together with Alexey Stankevich and Skaff Elias. It has a simple-but-clean rules set and a solid interface. Using a resource mechanic, Spectromancer players cast magical spells and play creatures to slay opposing wizards. Each spellcaster can manipulate five types of magic; four are common to all casters and the fifth is determined by your spellcasting specialty. Each round you gain one magic point in each category, which is banked and can be spent later on any turn to work magic. There is no deck building – the computer assigns you a total of twenty spells and creatures each game to duel with. You can play one per turn if you can afford it. If you like the idea of Magic, but hate the mechanic or want a game of more pure skill, give Spectromancer a try. The League of Heroes expansion adds new types of mages, improved online play, and a new campaign mode.

Weird Fantasy Roleplaying
Lamentations of the Flame Princess, $12.50 ($65 deluxe box set)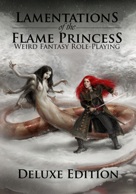 Last year we loved the scenarios from James Raggi IV's Lamentations of the Flame Princess so much that we suggested you give two of them! With a reputation for creating dangerous adventures full of traps, puzzles, atmosphere, and detail (rather than of monsters to slaughter), Raggi's take on "Edition 0" Dungeons & Dragons was highly anticipated. The result is Weird Fantasy Roleplaying, a retroclone that, inspired by authors such as H.P. Lovecraft and Robert E. Howard, infuses Dungeons & Dragons with a sense of the unknowable, the inexplicable, of dread, thus drawing back from the high fantasy elements that have dominated the gaming genre for the last forty years. Its highpoints include stripped back rules that focus on character roles (the Fighter really comes into his own, as he is the only one that can really fight and the Specialist is an elegant re-design of the Thief); a Tutorial that  really does take you step-by-step through the process of learning to play; and the good advice that can be found throughout its pages. Although this is Raggi's very personal look at the Dungeons & Dragons style game, it is a very fresh look, giving us a new approach rather than mere replication.

Small World for iPad
Days of Wonder, $6.99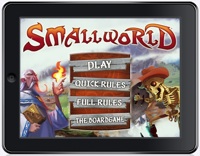 One of our favorite board games of the past few years is Small World, so we were happy to see its waves of fantasy races spreading across an electronic countryside. As in the original game, players each take control of a race of creatures sweeping out across a fantasy landscape to control sections of the realm and gain victory points. The trick of the game is to know when to place your race into decline, thereby taking a turn to "deactivate" your race, leaving vacancies on the board for a new race you've selected. The iPad version takes full advantage of the medium, providing an AI for single player sessions as well as allowing pass-and-play gaming for two. Better still, the calculation of victory points, bid costs for each race the players select, and more is taken care of by the iPad program, and expansions have already been translated to the digital world as well. This gorgeous adaptation is well worth a try, making a great gift for that friend who has everything, including an iPad.

If you still haven't visited the original yet, be sure to read OgreCave's full review of Small World.
Boardgame Remix Kit
Hide and Seek Productions, $2.99 (eBook or iPhone app)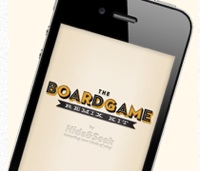 Whether you're an amateur game designer or a professional house rule tweaker, everyone knows traditional board games can get stale without a little variety. Enter the Boardgame Remix Kit – a collection of new games to play with the games you already own. Sure, you've played Monopoly with a "Free Parking" bonus (an unofficial rule, by the way), or allowed extra words in Scrabble, but what if you had a whole book of such alterations? Hide & Seek provides exactly that, with sections on Monopoly, Scrabble, Clue, and Trivial Pursuit that list rule tweaks, "mash-ups" that mix them with other games, and entirely new games to play with these classics. The iPhone/iPad app even has a dice roller and timer built in, so you truly have no excuse & teach those old games some new tricks!

All of the RPG products we've listed here would make excellent giftage for the right gamer. However, if you're still searching for gift inspiration, you should have a look at our other 2010 gift lists, or even browse OgreCave's review index. You're welcome.